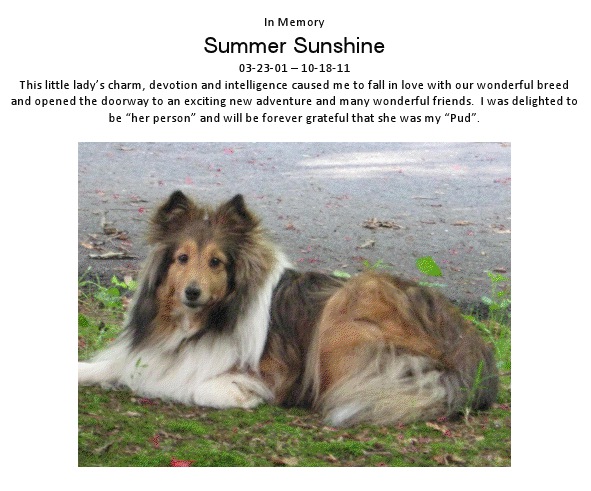 At Crosswind, our goal is to raise correct and beautiful shelties with outstanding temperaments.  We have a small number of shelties who live with us in our home. As well as being much-loved companions, each pursues activities in one or more of the following venues:  conformation, obedience, agility or therapy work.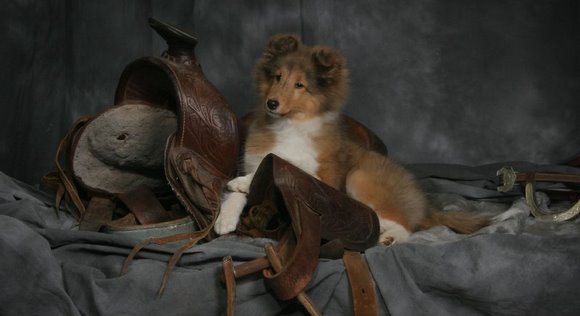 Photo by Larry Webster Photography, Remington, VA
Meet Our Shelties…
Carmylie Halo in Sunlight, ptd (Above left & right) (Can. Ch Laureate Landslide x Ch Carmylie Autumn Storm) Halo is a delightful little imp willing to try almost anything!  She was Best in Sweeps her first time in the conformation ring at Interstate Sheepdog Club Show.  Most recently she was Best of Winners and Best of Opposite Sex at the Delaware Water Gap Kennel Club Show.  She's also tried her paw at agility and herding, passing her Herding Instinct Test with flying colors.  Halo is now having fun in the Juniors ring as well!  Thank you to Jean Simmonds, Carmylie Shelties, for sharing this fun, fun, fun little girl!
Carmylie Autumn Splendor (Above left and center) A littermate to Halo, Ciara is a lovely girl who has produced a couple of beautiful litters for us. Her first litter by CH Carmylie Triumph Pizzaz produced.
CH Carmylie Autumn Frost (below).He began his show career with a bang by winning a large 6 – 9 month AOAC puppy class at the 2006 ASSA National Specialty Show in VA Beach. He finished with a four point major under breeder Judge Anne Foreman at the Central Ohio SSA Specialty Show. He and Ciara are co-owned with Jean Simmonds.
Triumph Keepsake Treasure (above right) Katie is a darling girl with a spectacular temperament. Katie is co-owned with Nadine Iroff, Triumph Shelties.
Crosswind Carmylie Sahara Sunlight (Ch Chailea Carmylie The Heat Is On x Carmylie Halo in Sunlight, ptd.) has her Mom's sassy temperament and her Sire's pretty eye.
CH Carmylie Miss Quinn (CH Dury Voe Scottsdale x CH Carmylie Brandina Wild Child) In the case of Miss Quinn, "persistence paid off." I basically pestered Jean Simmonds until she acquiesced and allowed me to share this darling puppy.  Quinn finished her championship in June 2012 with limited showing, earning a four point specialty major, a five point specialty major and a five point specialty major reserve along the way.  She was third in the open sable class at the 2012 ASSA National Specialty.   She is our family clown and my adorable shadow!